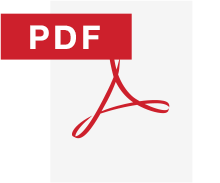 Descargar el programa en PDF
FIRST SESSION: Monday 23rd of November
Sant Pau's Modernist Venue. Barcelona
Ramon Mª Moreno, Director General, Casa Asia
Pablo Sánchez, Director, International Relations and Cooperation, Barcelona City Council
Felip Puig, Minister of Business and Labour, Regional Government of Catalonia
9:30am INTRODUCTORY SESSION: Current Situation of Asian Tourism Towards
Topics for discussion

Current situation of Asian tourism as an outbound market
Asian tourism to Europe's main markets and destinations
Current situation of Asian tourism to Spain
The cases of Barcelona and Catalonia

With: Xu Jing, Regional Director for Asia and the Pacific, World Tourism Organization
Eduardo Santander, Executive Director, European Travel Commission
Marta Blanco, Director General, Tourspain
Moderated by: Jordi William Carnes, Director General, Turisme de Barcelona
10:15am FIRST ROUNDTABLE: New trends and future of the Chinese Outbound Tourism
Topics for discussion

The current wave of Chinese tourists coming to Europe
Successful programmes and best practices to attract Chinese tourism
Leading Chinese tourist operators' perspective
How Chinese will boost the global tourism industry

With: Roger Qiu, Overseas Regional Director, Destination Marketing, CTRIP, China
Kevin Latham, Professor, School of Oriental and African Studies, United Kingdom
Antonio Li, Director, Tourism Promotion Center in China, Catalan Tourism Agency
Virginia Sun, Director, Group Retail Services, Value Retail Management
Moderated by: Amadeo Jensana, Economics and Business Director, Casa Asia
12:00pm SECOND ROUNDTABLE: Which are the New Profiles of Asian Tourists, how are they arriving and what can they contribute to our Tourist Model?
Topics for discussion

New Asian markets: South Korea, India and the ASEAN countries
New asian visitor's profiles
Main forms of access to our touristic destinations
Purchasing power of Asian Tourists: interest, spending and customs

With: Hyunjin Moon, Sales Director Spain, Compassfree, Korea
Zelam Chaubal, Director, Kesari Tours, India
David Miró, Asia-Pacific Regional Director, Catalan Tourism Agency
Amran Hamzah, Director, Centre for Innovative Planning, Malaysia
Moderated by: Xavier Espasa, Director, Catalan Tourism Agency
3:00 pm THIRD ROUNDTABLE: A sectorial perspective of the potential of Asian Tourism
Topics for discussion

Cultural tourism
Shopping tourism
Health tourism


With: Luis José Llorca, Country Manager, Global Blue Spain
Wolfgang Arlt, Director, China Outbound Tourism Research Institute, Germany
Suresh Ponnudurai, Chief Executive Officer, Malaysia Healthcare
Ángel Díaz, President, ALS Advanced Leisure Services br> Moderated by: Josep Tardà,, Communication Director, Modernist Venue, Private Foundation of Hospital de la Santa Creu i Sant Pau
4.30pm FOURTH ROUNDTABLE: Asian tourism and "new" media
Topics for discussion

The digital ecosystem in the Asian tourist market
The mobile devices: a new impulse for Asian tourism
The effect of the "storytellers" in the sector
Feedback: the importance of sharing experiences and opinions online

With:
Kei Shibata, Founder and President, Venture Republic Global, Japan
Ranvir Nayar, Director General, Media India Group
Alex Wang, Founding Partner and COO, Zanadu, China
Moderated by: Antonio López de Ávila, President, SEGITTUR
6.00pm ND OF FIRST SESSION/h4>
SECOND SESSION: Tuesday, 24th of November
Sant Pau's Modernist Venue. Barcelona
TRAINING WORKSHOPS ON ASIAN TOURISM:
9:30am FIRST WORKSHOP - Hospitality and Protocol for Chinese tourists
Given by:
Kevin Latham, Professor, School of African and Oriental Studies, United Kingdom
Ricardo López, Hospitality Director, La Roca Village
10:30am SECOND WORKSHOP – Hospitality and Protocol for Japanese tourists
Given by:
Sandra Pérez, Advisor on Security, Tourism and Culture, Consulate General of Japan in Barcelona
Hosted by Oriental Market
12:00am THIRD WORKSHOP – Get ready for the Chinese digital traveler: Positioning of our tourist destinations in the Asian online platforms and social networks
Given by:
Roger Nierga, CEO, Fengling
1:00pm COCKTAIL – Sake tasting
Hosted by Oriental Market

Closing speech


With:
José Manuel Soria, Minister of Industry, Energy and Tourism, Spanish Government
All plenary sessions include simultaneous translation service into Spanish, Catalan and English.